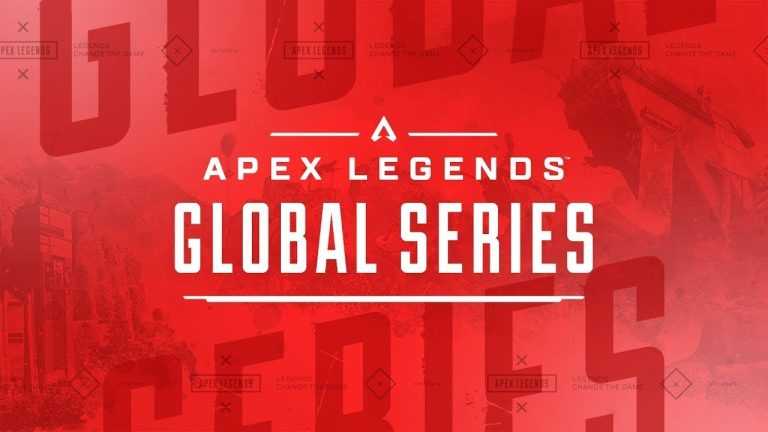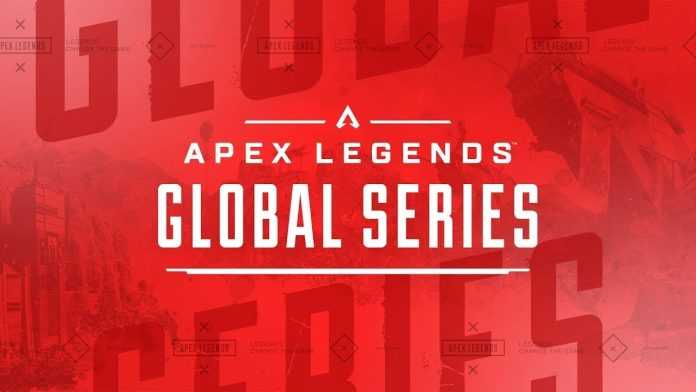 Apex Legends ha anunciado a lo largo de la tarde de ayer un torneo sin precedentes en el juego. Apex Legends Global Series será la próxima competición del battle royale de EA, que repartirá 3 millones de euros entre los mejores jugadores. Se trata de Apex Legends hasta el momento, que sigue intentando recuperar jugadores en estos últimos meses.
Apex Legends Global Series, un nuevo circuito competitivo
We're excited to announce the Apex Legends Global Series!

🌎 Twelve global live events
🖥 First online tournament on Jan 25 using new tournament servers
🏆 $3 million up for grabs

Get all the details on the Apex Legends Global Series: https://t.co/6gjYDtrTka pic.twitter.com/4BNb5pATGl

— Apex Legends (@PlayApex) December 17, 2019
Dentro de este circuito encontraremos cuatro torneos, cada uno con con más nivel que el anterior. Estos cuatro torneos están divididos de esta manera:
Torneos online: Es el principal puerto de entrada para el torneo principal. A lo largo de los meses se irán lanzando torneos en los que los mejores jugadores de PC tendrán la oportunidad de conseguir puntos suficientes para clasificarse a los eventos en directo.
Eventos Challenger: Estos eventos serán principalmente regionales para demostrar quién es el mejor en cada país. Se concederá al que gane una plaza para el siguiente evento Major.
Eventos Premier: Son eventos en el que competirán los mejores jugadores online a nivel global. Los ganadores de estos eventos conseguirán puntos que se sumaran en el ranking del la competición general e invitaciones para los eventos Major.
Eventos Major: Serán los eventos más importantes del juego. Los mejores equipos a lo largo de los torneos y competiciones anteriores se verán las caras para conseguir los mejores premios en metálico.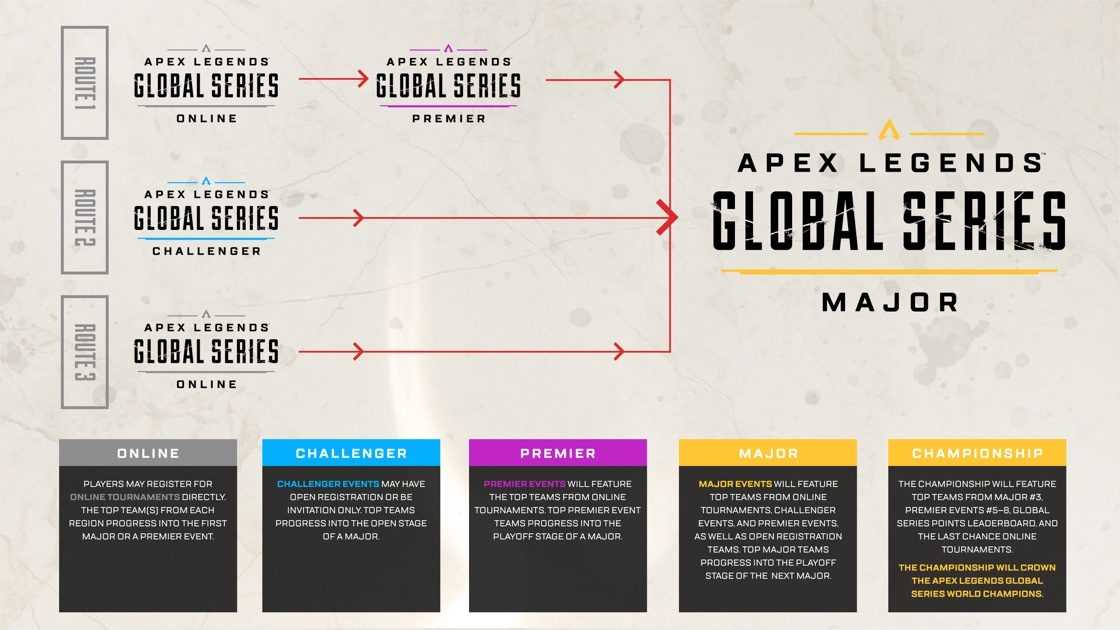 Se celebrarán cuatro Torneos Major durante el Apex Legends Global Series con 3 equipos de 100 jugadores, en los que se luchará por 500.000 dólares en tres de ellos. El último torneo tendrá un millón de dólares de bote y enfrentarán a los 60 mejores del mundo. El sistema de puntos de partido utilizado durante el torneo de pretemporada se utilizará aquí también para decidir quien es el mejor del mundo.
EA ha anunciado que todos estos eventos se podrán ver en directo, pero por ahora no han dado información sobre dónde lo podremos ver, por lo que esperaremos a ver si lo emiten finalmente por Twitch o incluso exclusivamente en Mixer.