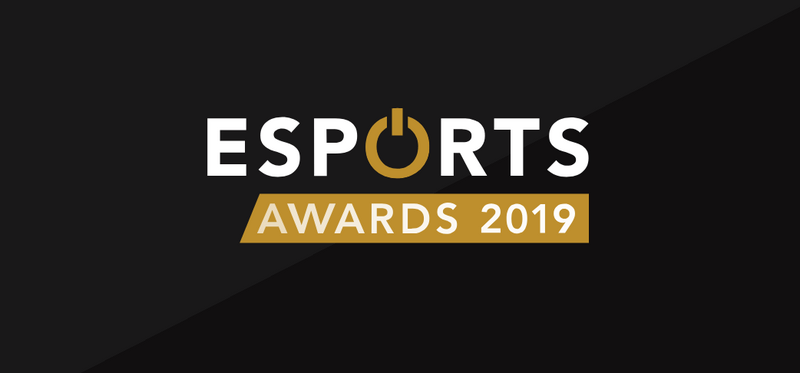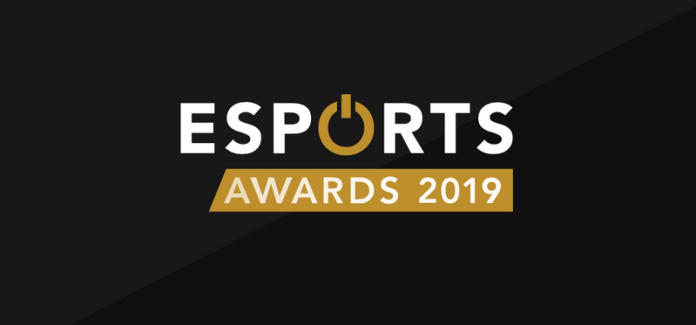 Los Esports Awards, la ceremonia de premios más importante de la industria de los deportes electrónicos, está cada vez más cerca. Esta edición se celebrará el 16 de noviembre, donde se premiará a las mejores figuras, juegos, organizaciones y empresas del mundo de los esports en 2019. Este año, los Esports Awards cambiarán su sede, que tendrá lugar en Texas, Estados Unidos, en lugar de Londres, como siempre ha sido.
Hace un mes, la organización abrió las votaciones para el apartado de Comunidad. Ahora, ha anunciado los candidatos finales del apartado de Industria, que incluye uno de los premios más importantes de todos: el Juego del Año.
Otro español en los candidatos
Es en la categoría de Periodista de Esports del Año donde aparece la sorpresa. Antonio «Inyustificado» Yuste es uno de los 10 candidatos a llevarse el premio, entre los que se encuentran otros periodistas de talla mundial como Thorin, Fionnonfire, Richard Lewis y, cómo no, Jacob Wolf, el ganador de 2018. Yuste es conocido nacionalmente como la persona a cargo de Esportmaníacos, el programa de actualidad y tertulia de esports más importante en España —con su princiapl foco en League of Legends—.
A massive congratulations to the finalists for Esports Journalist of the Year 2019:@JacobWolf
@leagueofemily
@RLewisReports
@Dekay
@Thooorin
@AshleyKang
@GetSteinered
@kevoesports@FionnOnFire

Vote now! https://t.co/B6Noo2kWUM

#esportsawards #esa2019 pic.twitter.com/igy3fk0dQL

— Esports Awards 2020 (@esportsawards) August 30, 2019
Se trata de todo un avance para el periodismo español de deportes electrónicos, que ha logrado hacerse un hueco en las nominaciones gracias a los miles de votos que han apostado por Yuste. La victoria en este apartado —que volverá a depender de la votación del público— será muy difícil para el español, pero él se siente más que contento por aparecer en la lista.
De esta manera, Yuste se convierte en el tercer español nominado para los Esports Awards. En el apartado de Comunidad, ya aparecían Carlos «ocelote» Rodríguez como Personalidad del Año y Kirill Bashkirov como Fotógrafo del Año.
La verdad, quiero ganar este premio para demostrar lo grande que es la comunidad hispanohablante de Esports.

Quiero que sea un premio que ganemos todos.

Si queréis, podéis dar RT al tuit y votarme por aquí.

Gracias, os quiero infinito. https://t.co/BlxTspxc4D pic.twitter.com/CHUlK8qGon

— Yuste (@inyustificado) August 30, 2019
Candidatos al apartado de Industria
A continuación, os mostramos todos los nominados para llevarse los premios de las distintas categorías de Industria. Recordad que podéis votar a vuestros favoritos desde este enlace.
Juego de Esports del Año
CS:GO
Overwatch
PlayerUnknown's Battlegrounds
Rocket League
League of Legends
Dota 2
Fortnite
Tom Clancy's Rainbow Six Siege
Call of Duty: Black Ops 4
Street Fighter V
Publisher de Esports del Año
PUBG Corporation
Riot Games
EA
Tencent
Ubisoft
Epic Games
Supercell
Valve
Capcom
Activision Blizzard
Web de Cobertura de Esports del Año
Gosu Gamers
The Esports Observer
HLTV
Dexerto
TheScore Esports
Liquipedia
Inven Global
ESPN Esports
Dot Esports
VPEsports
Periodista de Esports del Año
Jarek «Dekay» Lewis
Duncan «Thorin» Shields
Tyler «Fionnonfire» Erzberger
Ashley Kang
Emily Rand
Dustin Steiner
Kevin Aiello
Jacob Wolf
Richard Lewis
Antonio «Inyustificado» Yuste
Patrocinador Comercial de Esports del Año
Red Bull
HyperX
Scuf Gaming
AT&T
State Farm
Intel
Alienware
G Fuel
Logitech
DHL
Proveedor de Hardware de Esports del Año
Alienware
Nvidia
AMD
Scuf Gaming
Astro Gaming
Intel
MSI
Razer
HyperX
ASUS Republic of Gamers
Logitech
Secret Lab
Agencia de Esports del Año
Hitmarker Jobs
Character Select Agency
Loaded
Code Red Esports
Evolved Talent
Freaks 4U Gaming
ESG Law
National Association of Collegiate Esports