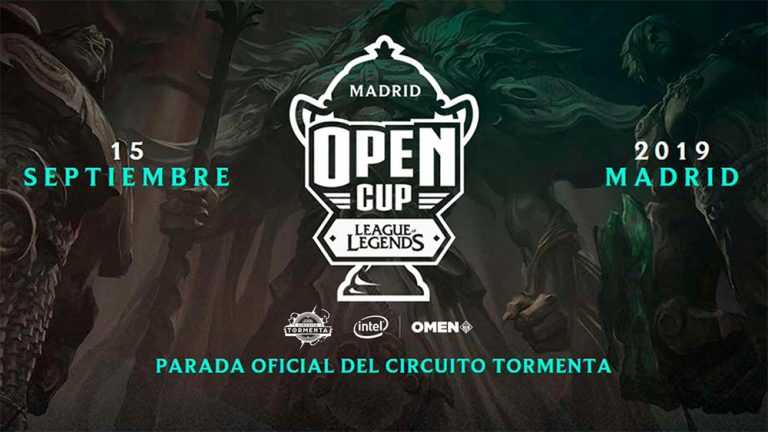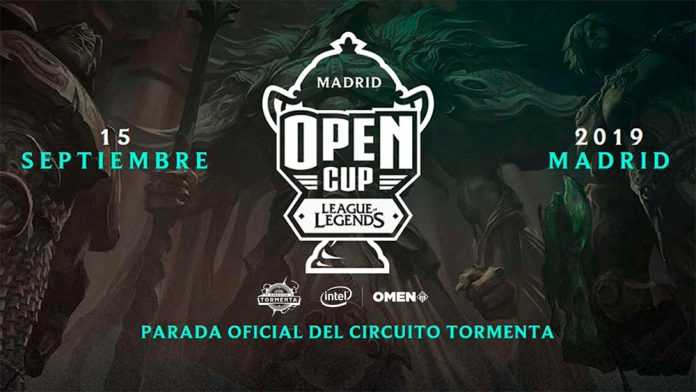 La segunda edición del Circuito Tormenta está a punto de acabar. Tan solo quedan dos paradas de esta serie de torneos clasificatorios que desembocarán en una Gran Final con los cuatro equipos con más puntos. Además, los dos finalistas participarán en la Iberian Cup de LVP. Madrid Open Cup, la penúltima parada del Circuito Tormenta, se celebrará este domingo 15 de septiembre.
Movistar Riders se encarga de ser el anfitrión de la Madrid Open Cup, que tendrá lugar en su Movistar eSports Center del Matadero de Madrid. Allí se darán cita los tres equipos con mejor actuación en los clasificatorios online, que tuvieron lugar entre los días 6 y 19 de este mes, además de Movistar Riders Academy, los campeones del año pasado. La fase presencial, por tanto, comenzará en semifinales.
Estos son los cuatro equipos clasificados para la fase final de la Madrid Open Cup:
Arena Quesito
Movistar Riders Academy
Vodafone Giants Academy
Kawaii Kiwis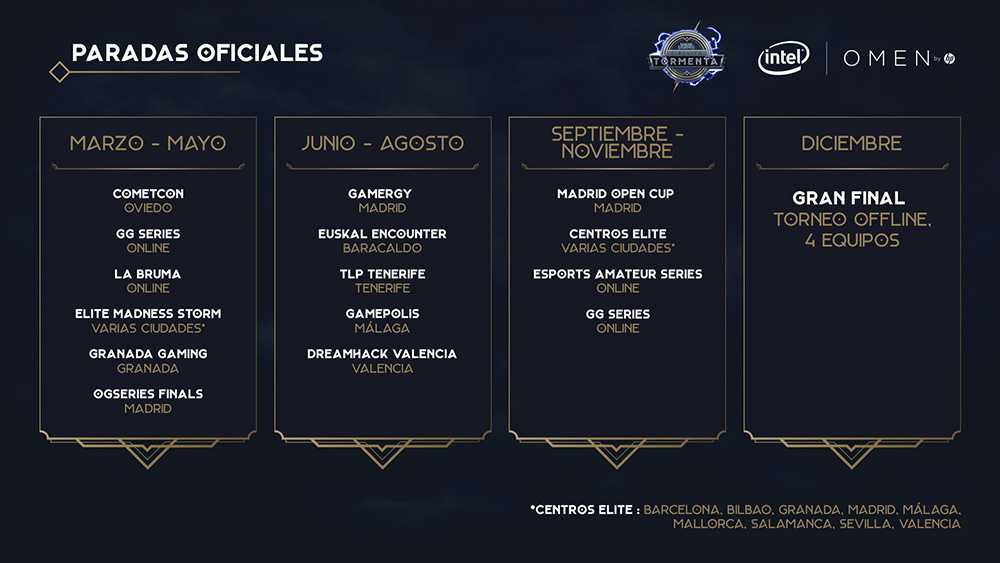 Aunque la final está programada para las 19:00h, la sede de Movistar Riders estará abierta al público todo el día, desde las 10:00h hasta las 22:00h. Allí habrá varias actividades dedicadas a los fans que acudan a la cita. Entre ellas destacan un Beat the Pro con Miniduke y Javaaa —estrellas del equipo de League of Legends—, zonas free to play, sorteos y concursos.
En cuanto a los premios del torneo, se organizan de la siguiente manera:
Primer premio: 1400€, 5 teclados Krom Movistar Riders y 350 puntos del Circuito Tormenta.
Segundo Premio: 700€, 5 cascos Krom Kayle y 275 puntos del Circuito Tormenta.
Tercer premio: 300€, 5 ratones Krom Movistar Riders y 225 puntos del Circuito Tormenta.
Cuarto premio: 195 puntos del Circuito Tormenta.