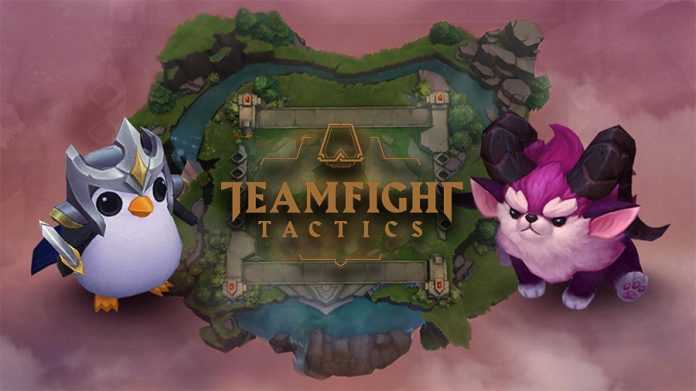 Teamfight Tactics lleva ya una semana llenando las colas del servidor público de League of Legends, siendo EUW una de las regiones más afectadas. El nuevo modo basado en Auto Chess está siendo todo un éxito y Riot no deja de añadir nuevas características y corregir campeones para que se sienta justo y fresco. El último anuncio tiene relación con la vertiente más competitiva de TFT: el primer torneo oficial del juego.
125.000 dólares para el mejor entre los streamers
Los días 17 y 18 de julio tendrá lugar el Twitch Rivals: Teamfight Tactics Showdown. Esta competición, que llega de la mano de Twitch, reunirá a 64 streamers de dicha plataforma para enfrentarlos a lo largo de los dos días por un premio total de 125.000 dólares.
Watch the top Teamfight Tactics streamers battle it out in our first-ever TFT tournament 🤩 🤩 🤩

More details here! —> https://t.co/KKO6G7dxNg pic.twitter.com/pFcAgK70Qq

— League of Legends (@LeagueOfLegends) July 1, 2019
El primer día, los participantes se enfrentarán en dos grupos de 32, de donde saldrán los 16 clasificados para las finales del segundo día. El evento puede seguirse desde los canales de cada uno de los streamers invitados, aunque Twitch Rivals hará su propia retransmisión desde su canal oficial. Estas son las fechas, en horario peninsular español:
Miércoles, 17 de julio:

18:00 – 22:00: Primer grupo.
22:45 – 02:45: Segundo grupo.

Jueves, 18 de julio:
Aún se desconocen los streamers involucrados en el torneo, aunque se espera que los que más han estado involucrados en TFT estos días acudan a la cita. Hafu, la jugadora que llegó al top 1 en el PBE, y DisguisedToast, el famoso jugador de Hearthstone que tanto ha estado promocionando este nuevo juego, son algunos de los nombres que los fans esperan ver compitiendo.