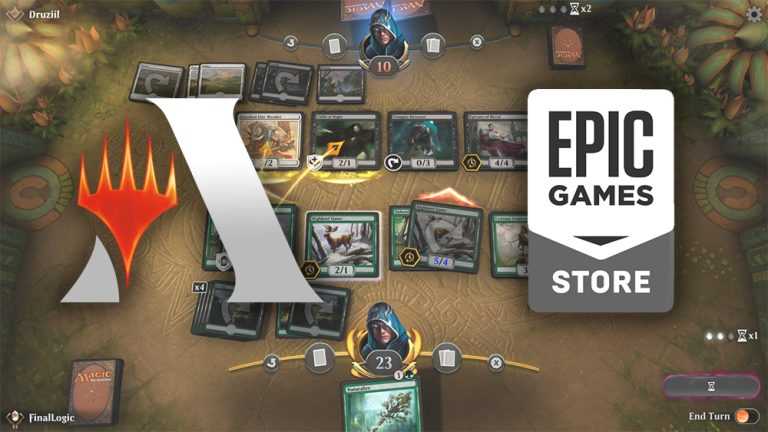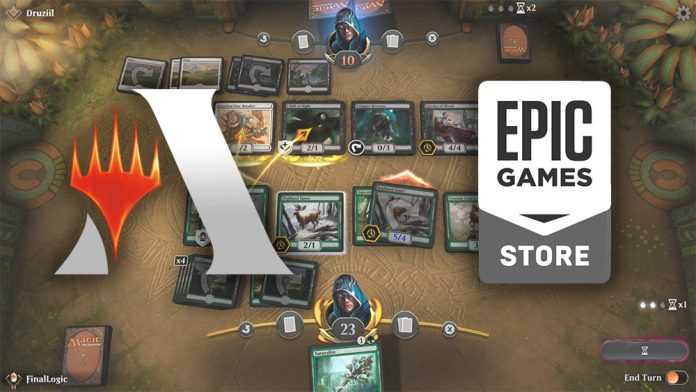 Wizards of the Coast, la compañía detrás del juego de cartas coleccionables más famoso del mundo, Magic: The Gathering, sigue adelante con sus planes para reinar también en el reino virtual. MTG Arena surgió como el último intento de llevar el gameplay de Magic a los videojuegos mainstream —tras varios intentos fallidos— y resultó en un proyecto con bastante potencial que contentó a muchos jugadores.
Aun así, el juego necesita avances y eso es justo lo que quiere hacer Wizards ahora.
En la Gamescom, han anunciado que MTG Arena estará disponible en la Epic Store de PC y, poco después, llegará también a Mac. Aún se desconocen las fechas, pero es una buena señal para ampliar el mercado del videojuego y, quizá, llegar también algún día a consolas tradicionales.
MTG Arena is coming to the @EpicGames Store this winter! Oh, and macOS after that, too! Our goal is to bring Magic to new places and players, and that all starts with @EpicGames. #OpeningNightLive

Read more here: https://t.co/4aQAlDtt9Y

— MTG Arena (@MTG_Arena) August 19, 2019
La comunidad gamer de PC no está muy contenta con Epic Games Store, pero desde Wizards of the Coast aseguran que no hay problema. El juego seguirá estando disponible como descarga directa desde la web oficial de MTG Arena y no hará falta mudarse al cliente de Epic. Además, los jugadores podrán enfrentarse entre ellos sin importar desde dónde hayan descargado el título.
Eso sí, podemos ir olvidándonos de llegar a ver MTG Arena en Steam. Wizards afirma que Epic Games Store será su socio exclusivo de descarga en PC —sin tener en cuenta la descarga directa desde la web—.