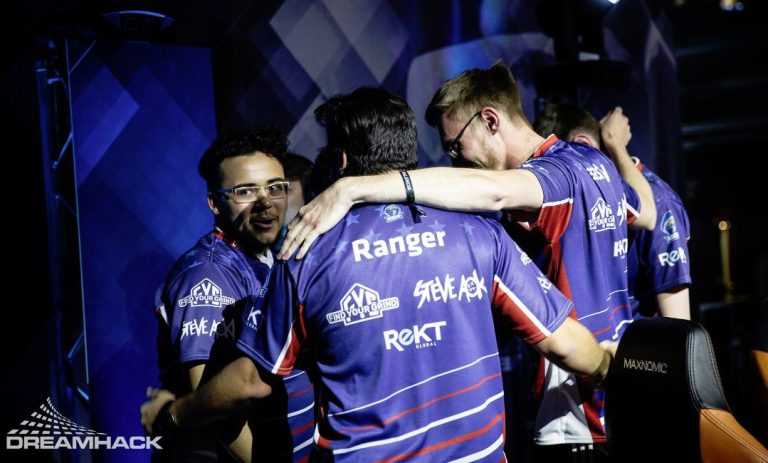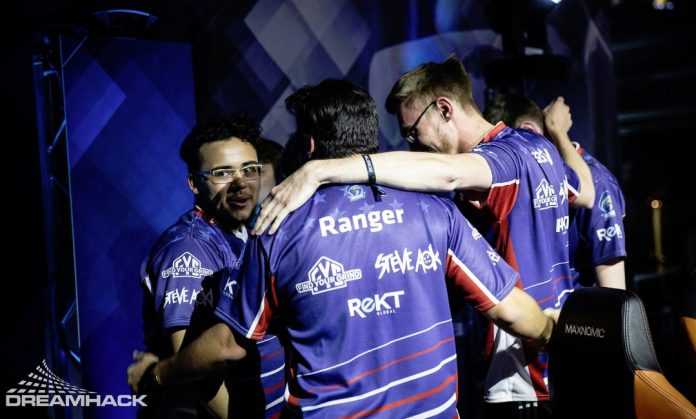 La escena española de Rainbow Six sigue dando pasos hacia adelante. No con títulos internacionales —por ahora—, pero sí demostrando su creciente nivel. La DreamHack de Rainbow Six, uno de los torneos más importantes del verano, tanto por repercusión como por los equipos participantes, dejó buen sabor de boca para los conjuntos nacionales, si bien quedó claro que las grandes potencias todavía quedan lejos en lo que a skill se refiere.
Un qualifier complicado
La primera prueba para los equipos españoles se disputó el jueves. Como equipos sin pase directo a la DreamHack de Rainbow Six, Team Queso, x6tence, Vodafone Giants, Herbania eSports y Calce Team tuvieron que medirse a los extranjeros Team MCES, Mkers, T3H eSports y Trust Gaming en dos grupos, de cuatro y cinco participantes, para conseguir alguna de las cuatro plazas que les metieran en la fase de grupos del torneo.
X6tence fue capaz de dar su mejor nivel y, en el grupo que compartió con Herbania y Team Queso —ninguno consiguió el pase—, obtuvo 19 puntos tras sumar 6 victorias, un empate y ninguna derrota. En el otro lado, Vodafone Giants sumó tres victorias para meterse como segundo de grupo, mientras que Calce Team no logró sumar de tres.
Congratulations to our BYOC winners! The groups are!

A@ChaosEC @PENTA_Sports @ttnose @MCES_officiel

B
LFO@Rogue @natusvincere@GiantsGaming

C@teamoneesports@TSM@TeamReciprocity@TrustGamingGXT

D@TeamVitality@Cloud9@FaZeClan@x6tence_ES

See you all tomorrow!

— DreamHack Rainbow Six Siege (@DreamHackR6) July 4, 2019
Sin embargo, la fase de grupos de la propia DreamHack de Valencia, que dio comienzo el viernes 5 de julio y finalizó el domingo, no fue nada positiva para los combinados españoles. La gesta era difícil y ambos cayeron en sus respectivos grupos. Giants contra Rogue y Looking for Org, y x6tence contra FaZe Clan y Team Vitality.
UNDEFEATED ON KAFE! ✅

SIX MAJOR RALEIGH QUALIFIED! ✅@ROGUE ARE YOUR DREAMHACK VALENCIA 2019 CHAMPIONS! 🏆✅#GoRogue #DHVLC19 pic.twitter.com/e0ddbruwZr

— DreamHack Rainbow Six Siege (@DreamHackR6) July 7, 2019
No perdieron contra cualquiera, pues a la postre, tres de los cuatro equipos que superaron sus grupos lograrían el podio. Looking for Org se quitó de en medio a FaZe Clan en la semifinal —los brasileños quedaron finalmente en tercer puesto— y Rogue fue el encargado de llevarse la final por 7-4 y 8-7 en Banco y Café Dostoyevsky. Una victoria que, además de reportarle 30.000 euros de beneficio, supone una plaza directa para el Rainbow Six Major de Raleigh. El segundo y tercer clasificado se llevaron 15.000 y 8.000 euros de beneficio, respectivamente.