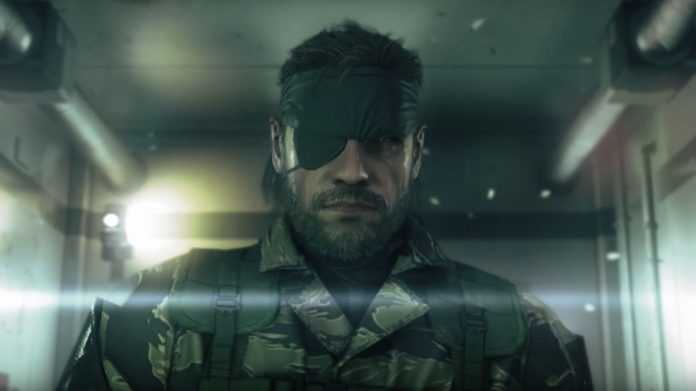 Ya pasados unos días tras el EVO 2019, siguen saliendo noticias y revelaciones de hechos ocurridos durante el fin de semana pasado. Durante la noche del domingo, en las finales de Tekken 7, se reveló el nuevo contenido para la tercera temporada del juego de lucha de Bandai Namco de cara al 2020. Sin embargo, se les ocurrió añadir una pequeña inocentada.
¿Solid Snake en Tekken 7?
La organización de EVO mostró un vídeo durante dichas finales en el que se mostraba al protagonista de la saga Metal Gear Solid pronunciando una frase que helaría la sangre de los espectadores del evento: «Eres tan bueno como el Tekken». Cabe destacar que el polémico vídeo solo lo pudo observar el público que había ido a Las Vegas. Sin embargo, muchos espectadores lo compartieron vía Twitter:
Did they… leaked Snake coming to Tekken 7 at EVO stage? pic.twitter.com/T3GkpUY8Ct

— AllGamesDelta (@AllGamesDelta_) August 5, 2019
El público no se terminaba de creer lo que estaba viendo. Las redes sociales ardieron durante toda la noche por esa extraña pero sorprendente revelación. Tras el término de las finales, se mostró el nuevo contenido del Battle Pass para la Season 3, con la reaparición de Zafina y el nuevo personaje, Leroy Smith.
No obstante, no se habló ni se mostró nada sobre la incorporación de Solid Snake al juego, por lo que la gente comenzaba a sospechar. Aunque muchos seguían creyéndolo, ya que otros personajes de famosas sagas de videojuegos también aparecieron, como Noctis de Final Fantasy VII o Negan de The Walking Dead.
Todo quedó en una broma
Más tarde, al fin se anunció por Twitter lo que poco a poco se esperaba. Todo era una pequeña broma de la organización para amenizar un poco la noche. Muchos fans se vieron decepcionados al saber que era todo una broma y el mismo EVO se disculpó con todos y, especialmente, con Bandai Namco, ya que no había sido avisada en ningún momento.
Just to clear things up, the Snake cameo video that we showed during Tekken finals was our idea of a little joke. It was not intended to imply a character reveal, and was done on our own, without consulting Bandai Namco. Sorry for any confusion!

— EVO (@EVO) August 5, 2019
Este tipo de bromas pesadas pueden suponer un jarro de agua fría para Bandai Namco, ya que podría haber estropeado algún plan de futuro que la saga tenía entre sus manos. Sin ir más lejos, el actor de doblaje original se Solid Snake también ha querido explicaciones por usar su voz sin su permiso ni de su desarrolladora. Veremos como esto influye en el futuro de ambas organizaciones.
EVO,

You also failed to consult me, or Konami. Please do not use my voice to promote other games. Ever.

— David Hayter (@DavidBHayter) August 5, 2019