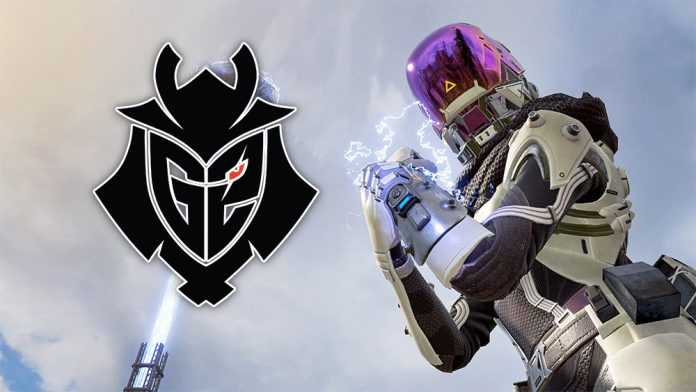 G2 Esports ha anunciado a través de su cuenta de Twitter nuevas incorporaciones para su equipo de Apex Legends. Tras varios meses observando a los mejores jugadores del planeta, G2 ha decidido realizar tres fichajes de cara a futuras competiciones.
Their enemies won't be able to handle them!

We are proud to welcome @G2Mimu, @G2ZeroNothing and @G2rette to our new Apex Legends team!

📰 READ MORE: https://t.co/AcqZ3jDyCC pic.twitter.com/gs4xRJjTIl

— G2 Esports (@G2esports) September 2, 2019
Sebastian «Mimu» Vesala, Aaro «Rette» Hälli y Niko «ZeroNothing» Suominen han sido las tres estrellas que han aterrizado en el prestigioso equipo de G2. Con un primer puesto en la Apex PRO Europe League y un segundo puesto para Mimu y ZeroNothing en el EXP Invitational, se han hecho hueco para demostrar lo peligrosos que son en el campo de batalla.
Nueva etapa de ilusión y ganas
«He admirado a muchos de los jugadores de G2 de varios juegos diferentes a lo largo de los años y ser parte de la misma familia es increíble»; comenta Mimu tras su entrada. Rette también a confesado sus ganas de competir junto a uno de los equipos más prestigiosos del mundo y espera estar siempre a la altura.
También ha declarado ZeroNothing algunas palabras acerca de su llegada: «No podría estar más orgulloso y emocionado de ser parte de G2. He estado siguiendo a la organización y a sus jugadores durante mucho tiempo y es un honor representarlos en Apex Legends».
Here's a world championship team.

It would mean the world to me if you give these guys a follow. I promise you'll hear about them bringing trophies home.#G2ARMY https://t.co/8IsIj8GPyG

— Carlos – ocelote (@CarlosR) September 2, 2019
La próxima parada del nuevo equipo de Apex Legends será en la ciudad polaca de Cracovia, durante el próximo fin de semana del 13 al 15 de septiembre. Será el Apex Legends PreSeason Invitational, en el que habrán 500.000 dólares en juego.